Edirne (Turkey): An unusual sunny day and a trip to Edirne in northwest of Istanbul is mixture of joy, excitement and sense of triumph as well.
On Sunday, we started our journey around 6:30 as the dawn broke in a semi deluxe van. It is around 150 minutes journey through beautiful gardens and nurseries on six-lane highway akin to Pakistan's motorway.
Soon after exiting the Istanbul-Edirne toll post, I felt as if I was traveling in Kashmir: para-military personnel, known asJanadarma (Gendarmerie) in Turkey, stopped the van and a cop came inside seeking identity cards. Don't get surprised, Turkey is under emergency since July 20, 2016 followed by the failed coup which saw around 250 killed by the now ousted Turkish army soldiers.
It took us twenty minutes to get clearance. We were given a reason too for identity check: "This place borders Europe and we have to keep check on the illegal immigrants who find this route easy to cross over," one cop told us commandingly.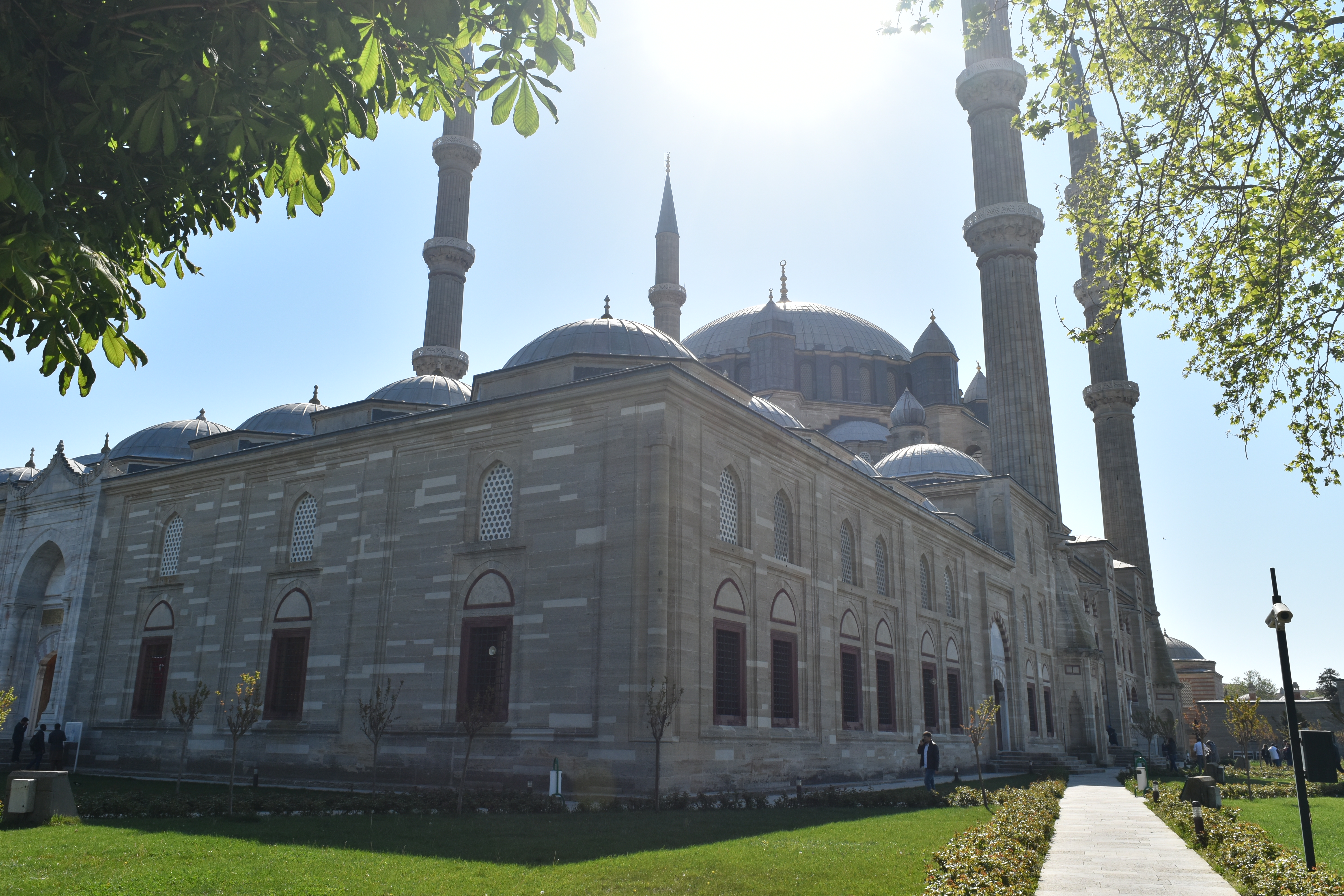 By 9:45 am, a group of 30 students and staff from Istanbul Sabahattin Zaim University (IZU) had reached 16th century marvel – the Selimiye Mosque complex.
While briefing us about the place, Oktay KAYMAK – the dormitory deputy manager, said that Edirne was third capital city of the Ottoman Empire from mid-14th century to mid-15th century before the capital was shifted to Constantinople, the present-day Istanbul. An agrarian society, latest census, done in 2014, shows us that the population ranges around 165,000.
"When we history of the place, you will find that it has been the most contested lands in Ottoman empire given it borders Europe," he added. "The infrastructural marvel," he informed, "in Edirne grew under Ottoman's. What we call the Classic Ottoman empire infrastructure is found here."
The grand structure was built by Ottoman Sultan Selim-II who named the four-minaret-bound Mosque after him. It was declared UNESCO World Heritage in 2011.
Spread in a garden of 190×230 metres2 rectangular shape, the Mosque complex has four minarets – tallest in Turkey – of around 70-80-metre-high; threebalconies and dome of around 30diameter. It has built on 45×36 metre2 space.
"The design of the structure was given by reputed architect of 16th century famous as Sinan who built Selimiye complex in between 1569 and 1575," the officer detailed. Besides Mosque, the Sultan had desired to have Madrassa as well and Sinan obliged to built not one but two.
Later on, he said, "Murad-II, Ottoman Sultan, got built a market under the Mosque popular as Arasta and an elementary school by Devut Agha, another architect."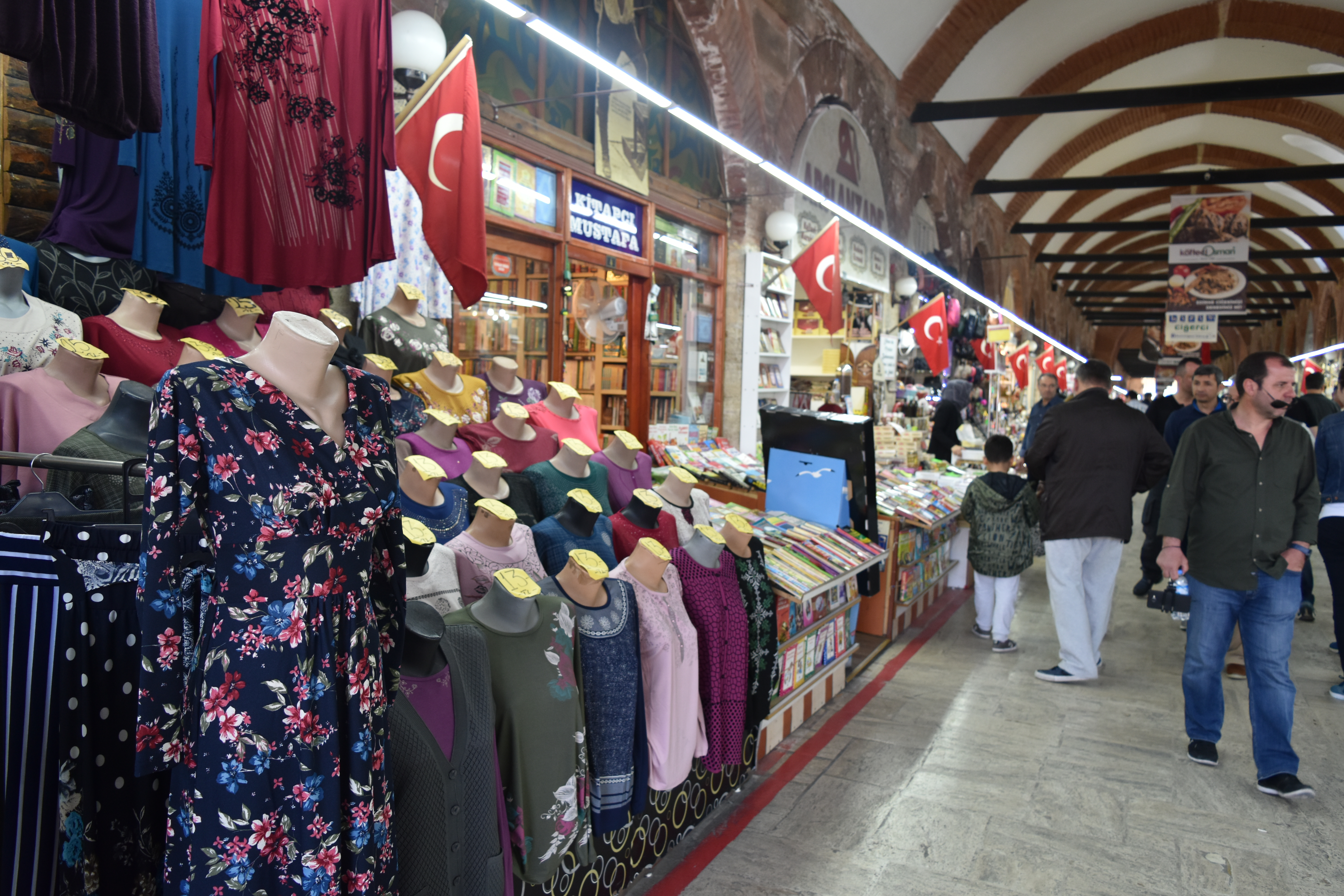 Like Selimiye Mosque complex, Arasta market is buzzing with shoppers and interestingly all the shops fly the Turkish national flag.
"This architectural marvel represents the peak of Ottoman architecture and dome-building tradition," said Muhammad Ali, the manager of the trip.
Those who have visited Taj Mahal in India's Agra will get a similar feeling here when they see grand fountain of marble inside the main courtyard of the Mosque where the faithful perform ablution.
In the two sides, in the direction of Mecca Mazama, are two Madrassas.
Darul Hadees which now serves as Turkish and Islamic ArtsMuseum and Darul Kurra which houses Foundation Museum.
Inside the Mosque, one is fascinated with the huge space, state of art lighting and air control system and colour matching which speaks volumes about the technical supremacy of Ottomans.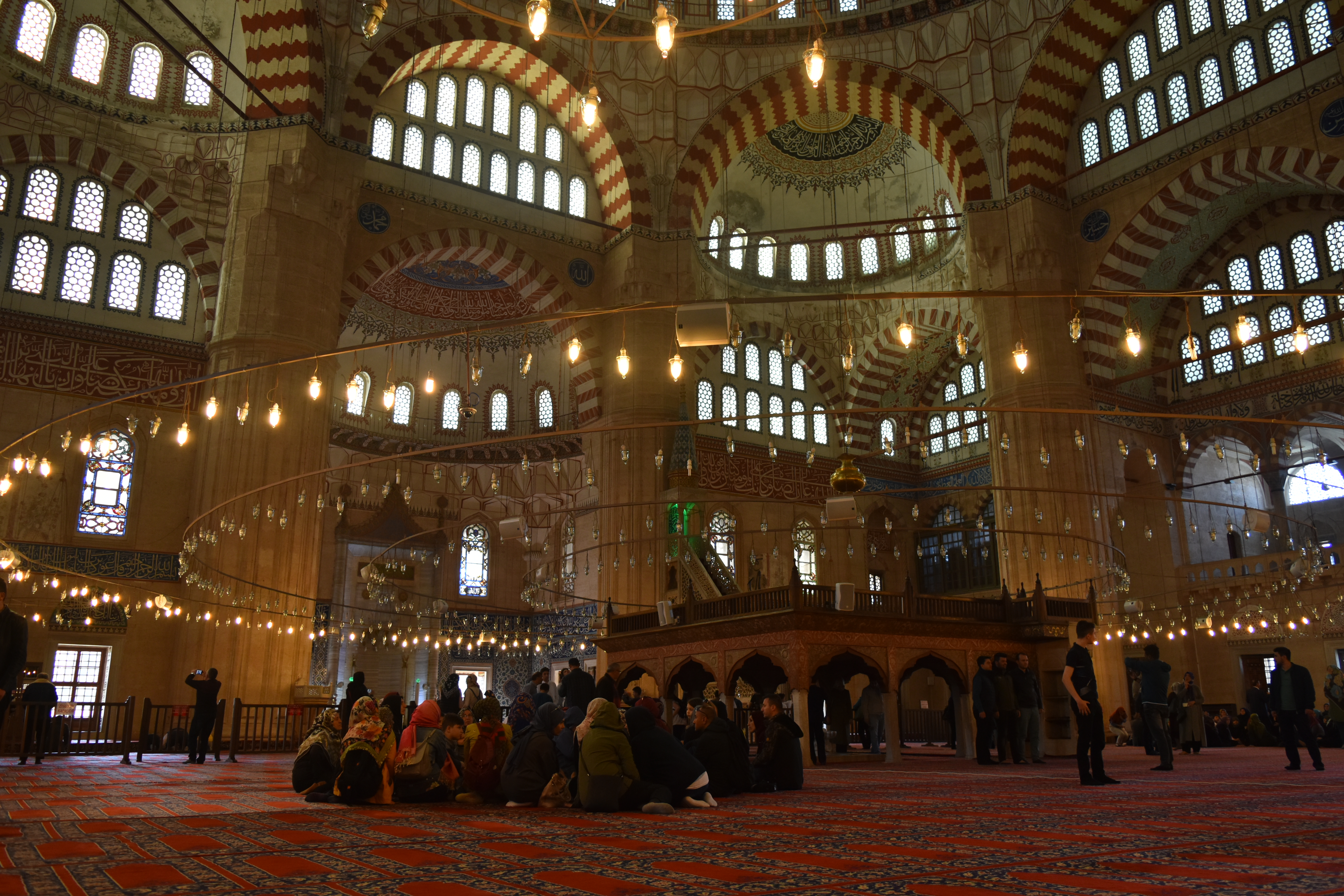 There is, what people call it 'godly' stone, in northern corner of the Selimiye complex. "It is called Lost Stone; when someone finds anything, they would go and leave it to the Lost Stone to find its owner," KAYMAK exclaimed.
The member and mihrab are constructed of marble while Izmik tiles have been used to decorate the mihrab and Sultan's lodge.
In the centre of the Mosque, a wooden lounge sitting on 12 marble pillars is situated forMuezzin to call for prayers. Below the lounge is an upside-down tulip designed motif.
"The local populace and visitors offer five times prayers here and a traditional Khutba on Fridays is also held," said a local who was accompanying a group of visitors.
Surprising to note for a Kashmiri was to find men and women together inside the Masjid, however, the females-maintained distance and were bound not to cross a line. Ne could find women sitting in groups in the Mosque listening to local tourist guides, who seemed enriched in Ottoman history, revealing the much-talked about story of Ottoman Sultans and their war-winning capacities.
Uniformed women stand guard inside the Mosque inside while as lady is busy cleaning the interiors.
"There remained many structural problems in the Mosque and that is why it is called architect of apprentice," said one tour guide to a group of over 50 women who described architect Sinan as disciplined, hardworking solider and carpenter.
"At the time of inaugural ceremony," the guide recalled, "Sultan handed over keys to Sinan and bowed in front of him to show his respect for the marvel."
"You can see how developed Ottomans were that it is in such a design that soot of lamps was collected above windows and later it was used for ink," he added. "At times, 22000 lamps were lit in the Selimiye Mosque complex.
Inside the Turkish and Islamic Arts museum, one can see life and times of Ottoman empire. There is a paradoxical view inside a small garden of this museum: it hosts tanks and the tomb-stones. A vivid reminder as how wars bring deaths.
By 12 pm, we moved to a nearby café which runs under trees and we were served traditional Turkish Tea. Through the alleys, akin to those in Old Srinagar in Kashmir, Turkish armed forces soldiers stand guard. "Beware," reads a sign board. A passer-by stopped and said: "don't worry guys, it is a border region and soldiers are always cautious."
And now we walked to another grand Mosque complex, Eski (Old) Mosque, which is located city centre surrounded by a 14thcentury market and a nearbyfood street.
"Historically, it is very important Mosque," explained an octogenarian, Noorain, who was sitting on the warandah of the Mosque besides a grand inscription of Allah. "It was built by Sultan Mehmet-I and was opened in January 1414."
After noticing my suiting, Noorain asked me whether I belonged to Pakistan and to his surprise I nodded NO. "It is alright, we are Muslims and part of one Ummah," he exclaimed as I shrugged in light-reddish-brown Kameez-Salwarof Junaid Jamshed fame.
"This Mosque is considered holiest by people of every age," said KAYMAK. "The foundation was laid by Sultan Celebi and the work was resumed by his brother Musa Celebi and finished by Mehmet Celebi in 1414 January."
"This complex took time to complete because of the power struggle amongst the three brothers," Noorain informed.
The similar feature of the Mosques is a long leather-made mantle hanging at their front doors in green colour.
Eski Mosque has nine domes and two minarets and was designed and constructed by architect Hari Aladdin who was assisted by Omer Bin Ibrahim.
"Sultan Murad-II continued the construction of this Mosque in between 1421 and 1448 during which he constructed minarets and 2 balconies," KAYMAK said. In 1612, he added, a lodge for women was also constructed by Filipeli Ramzan Aga while Sultan Lodge was built in 1763 by Mustafa-III.
"In 1781 a marble fountain was constructed which gives hot drinks in winter and cold drinks in summers," he informed.
Noorain said that a small black stone, Stone of Rukun-e-Yemain, lays at the wall of a window near the member. "It is a memory of holy Ka'ba broken from the right wall of Ka'ba and put here when the Mosque was built."
The most interesting thing about the Mosque is its historical relation with the wars fought by Ottomans. "The announcements were made in this Mosque and there is tradition, which is still surviving, that the Imam gives Friday sermon with a sword on his hand," Noorain said.
The main entrance of the Mosque usually witnesses huge rush and Noorain explains, "it is also called as 'heaven's valley': it is a place of holy stone and itis believed that all wishes and prayers are accepted here and that is why you will see those entering the Mosque making wishes outside here."
Nearby is a 15th century market and it is bustling with the rush of shoppers.
There is another Mosque nearby famous for its three different Minarets which was built in between 1437 and 1447 by architect Mimar during the reign of Sultan Murad-II. "This Mosque served an example for Sinan to build Selimiyecomplex."
At all the three places, on can observe the mixture of faith, historical legacy and modern times. "Women wearing modern-day dresses entering the Mosques but they cover their heads before making the entry."
When the IZU student community started discussing as what were Islamic directions about two genders offering prayers in Mosque, Adam Dembele – who studies IslamicFinance and economy at IZU – came to our rescue. "The only thing our beloved Prophet Muhammad (SAW) has directed us is to maintain distance during the prayers. Two genders cannot mix," he emphasized citing a few examples including that of Malaysia. Adam is a bona fide Imam and has led prayers for several years in African state of Mauritania and Malaysia during his studies. The students relaxed!
Now it was the time for lunch after offering Zuhr prayers and IZU officers led us deep into beautiful food street of Edirne.
The current regime, one Turkish students told me, revived this area, its buildings and markets. People are seen cherishing different cuisines while youngsters are puffing alongside the shops. A typical European market.
We sat on second floor ofKirkpinar Kasap and restaurant where Kofte and Tava Cigarbesides Lassi and salad were served. "Kirkpinar Kasap means a place where you become healthy (to fight)," said one waiter who took our order on his tab and was continuously updating his control room (kitchen) in ground floor over walkie-talkie.
After cherishing the lunch, KAYMAK's deputy, Mustafa Kilic guided students to the Van. "We are now heading to the health facility of Ottoman empire," Kilic informed. It is a ten minutes' drive and we reached Sultan Bayezid-II Health Museum.
Bayezid-II succeeded his father Sultan Mehmed-II and ruled the Ottoman Empire from 1481 to 1512. He was eighth Sultan of Ottoman Empire.
Born in 1447, Bayezid-II was appointed as governor of the then Amasya province at the age of 7 and subsequently ascended the throne on May 20, 1481 after his father died.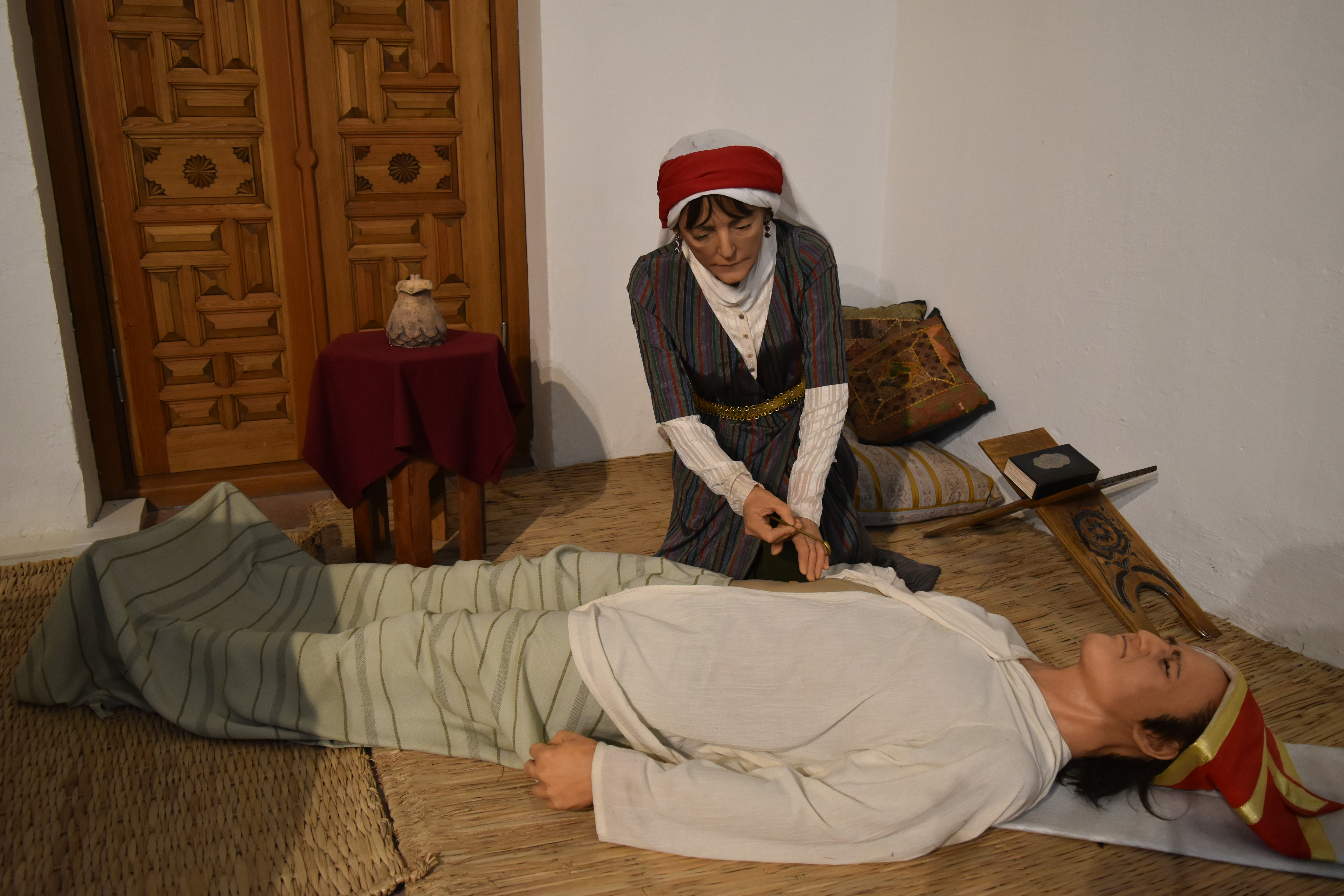 The health facility, now museum, of Ottomans is a sprawling campus with a medical school as well. It was built in four years and opened in 1488.
It has nearly 20 rooms where different doctors and surgeons performed duties during the Ottoman rule. Departments vary from surgery to ENT to psychiatry and gynaecology.
Ottomans claim that they had also lady doctors who worked independently. "Kupeli Saliha Hatim was a specialist doctor in in genial hernias who operated upon men from 1622 to 1624," read a description in the surgery department. Her husband was also a surgeon who died and his wife worked independently.
"She would charge in between 300 to 3000 Ottoman era silver coins and fee would depend on nature of cases," it said. "There was a system that a patient had to fill a consent form in Sharia court before treatment so that patient, in case of failure of treatment, would not claim for blood money or something like that."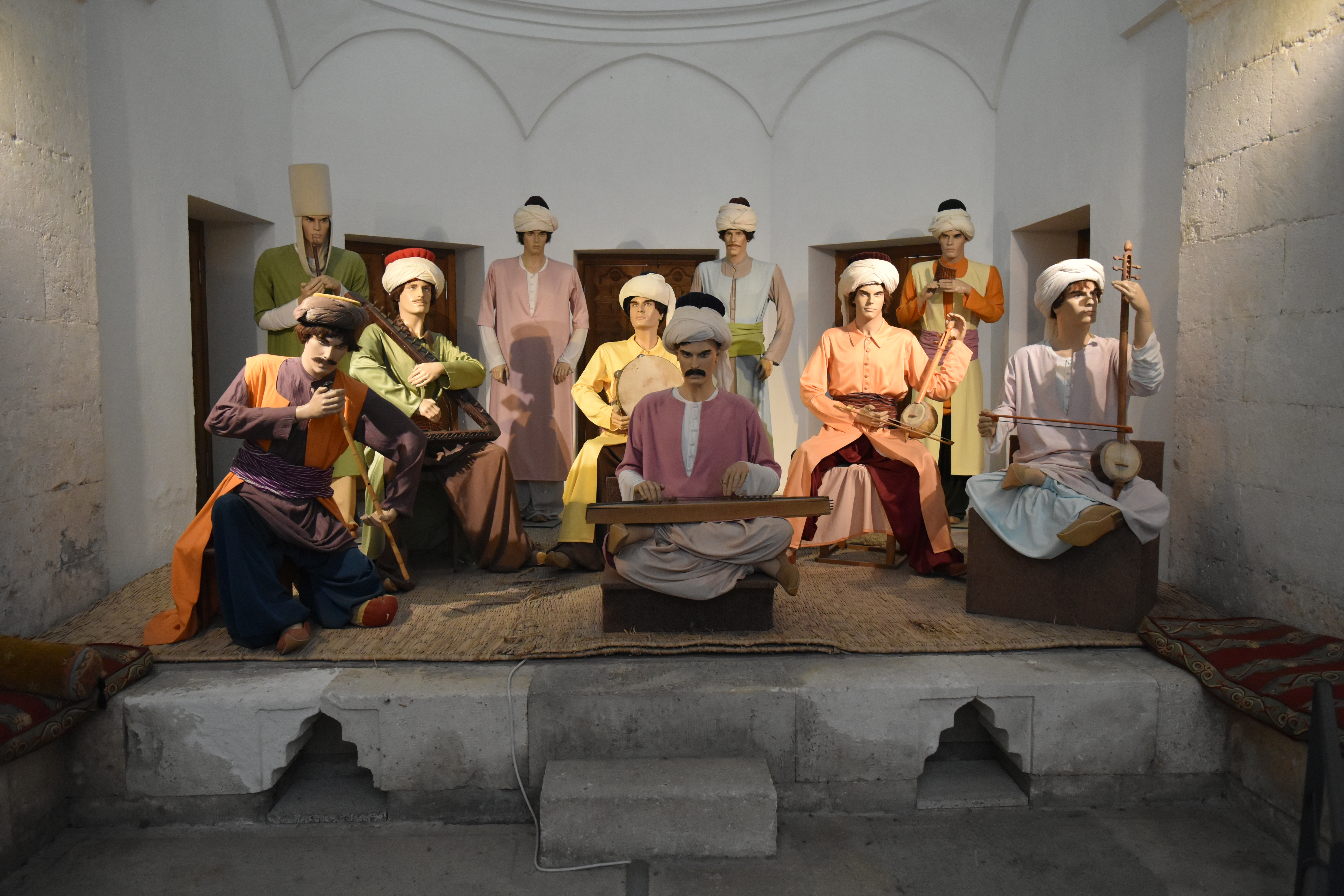 The Darul Shifa also had a music therapy facility.
"Doctors would operate for lipoma and abscesses while those who suffered tooth ache also were operated upon," a female tourist, wearing traditional Turkish dress, told a group of foreigners.
"A most comprehensive book on eye diseases in Ottoman medicine was written which is popular as Murshid by Shirvanli Mahmud in 1438," she added. "It talks about anatomy of eye and other 120 eye diseases."
Besides, the Darul Shifa, has a syrup workshop and a separate department of drug production. There is a meeting room, laundry and kitchen where special soup and dishes were prepared for patients.
Administrative staff of Darul Shifa would be headed by Majordoma who was assisted by a scribe and a doorman besides there was healthcare staff for the care of patients.
The medical school which ran under Darul Shifa has 18 rooms for students and separate classrooms. It is believed to be one of the best schools of Ottoman Empire era where a professor would earn as much as 60 silver coins a day.
As clock struck 4pm, we drove to historic 20th century era Synagogue in Edirne in Maarif Street. By the end of 19thcentury, this place had as many as 13 synagogues. However, due to "big fire", known as Harik-i-Kabir in Turkish, of 2ndSeptember 1905, all of them got destroyed, besides, the fire damaged around 1500 houses.
It was after "Deed of Sultan" – Sultan Abdul Hamid II – the construction, in East to West direction, of a new synagogue began on January 6, 1906.
The new synagogue was designed by French architect France Depré akin to that of the Sephardi Leopoldstädter Temple in Vienna, Austria.
A description of the Synagogue hanging inside it showed that the construction cost 1,200 gold coins. The Sultan opened it for worship of Jews on the eve of Pesach (Passover) in April 1909.
However, it became deserted with the passage of time and the restoration work on it was started as recently as 2007 when AKP Party was ruling Turkey and the work was completed on 28th September, 2014.
Remember, one has to pass through the IT driven identity check before entering the Synagogue.
By 5:30 pm, we started our journey back to Istanbul.
Note: The one-day tour was part of sanitization program occasionally organized by Boys Dormitory, IZU.
Riyaz ul Khaliq
(Riyaz ul Khaliq is associated with Centre for Islam and Global Affairs, Istanbul Sabahattin Zaim University, Turkey)